Traveling to Korea and need a local SIM card? Getting one at the airport upon arrival is often the most convenient option. A SIM card allows you to make calls, text, and access mobile data throughout your trip. This definitive guide covers everything you need to know about purchasing a SIM card at Korea airports.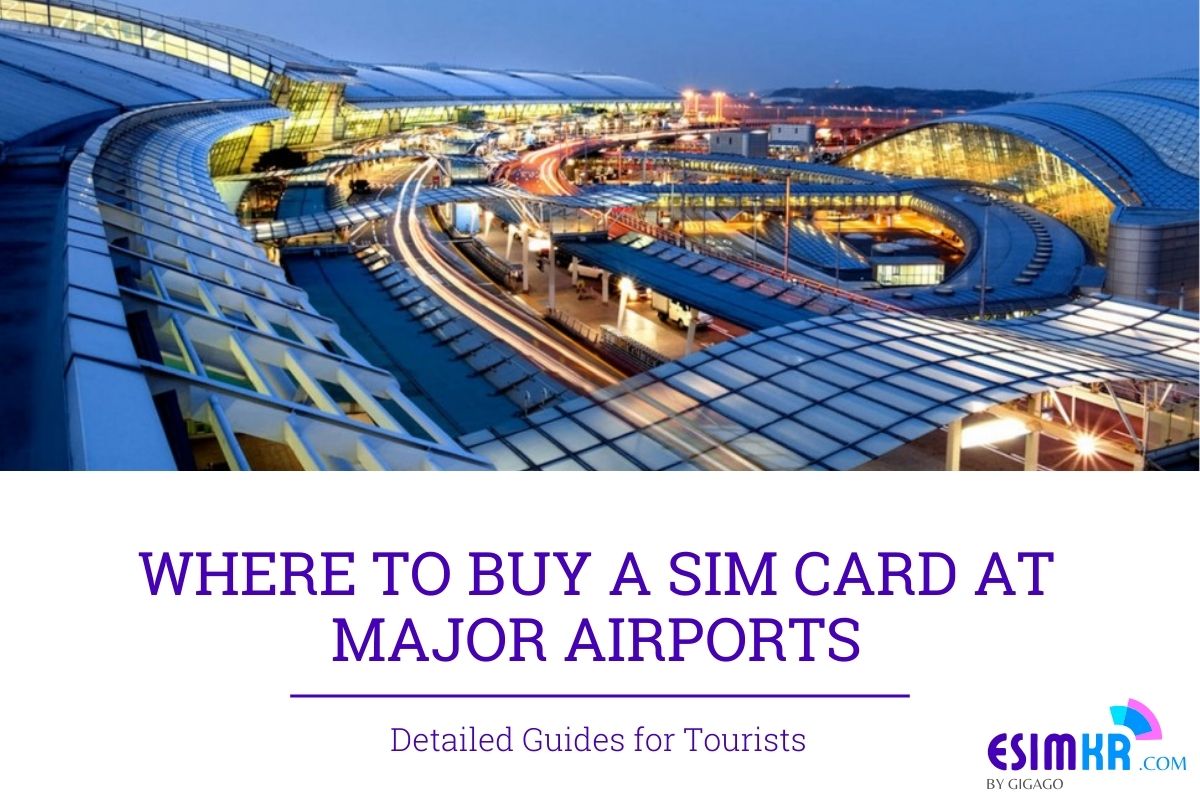 Table of Contents
I. Which Airport in Korea Offers SIM Cards for Tourists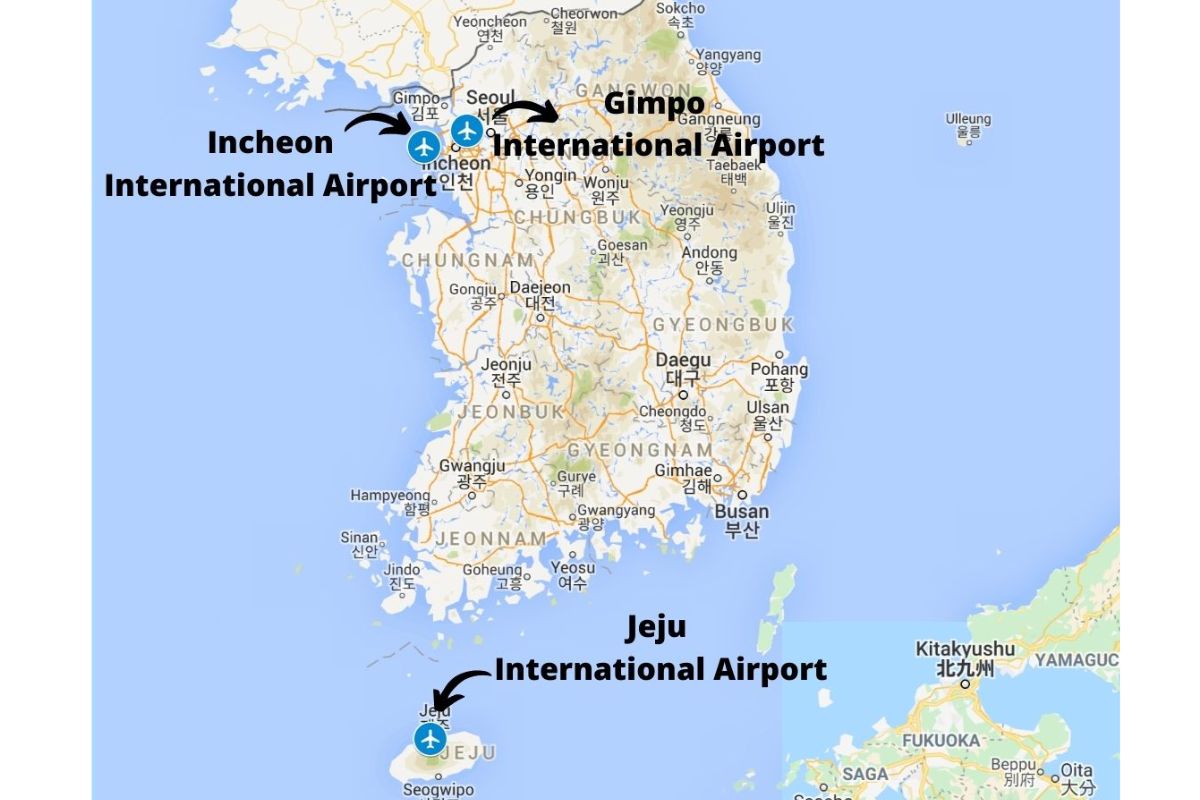 The three major international airports in Korea that offer SIM cards are:
Incheon International Airport (ICN)
As the largest airport serving Seoul and the main international gateway to Korea, Incheon Airport has the widest selection of SIM card providers with booths located in the arrival halls and transportation centers of both the main terminal and concourse. Popular options include KT Olleh, SK Telecom, and LG U+.
Gimpo International Airport (GMP)
Located in Seoul, Gimpo Airport offers a handful of SIM card providers like KT Olleh and SK Telecom. However, options may be more limited compared to Incheon.
Jeju International Airport (CJU)
On Jeju Island, you can find Olleh KT and SK Telecom booths selling SIM cards in the arrival area. As a popular tourist destination, you'll have no problem finding a SIM here.
Other smaller airports may have resellers but no major providers. Stick to the three above for the best SIM card selection.
II. Where to Buy a SIM Card at Korea Airports
SIM card providers will have dedicated booths located in the arrival halls or transportation centers of the airports. Look for major Korean carrier names like:
KT Olleh – Olleh is the mobile brand of Korea's largest telecom KT. Their booths are red and found in all three major airports.
SK Telecom – Major Korean carrier with light blue booths in the airports.
LG U+ – Booths will be in orange and located in Incheon and Gimpo airports.
There are also authorized resellers that sell SIM cards on behalf of these major networks. Prices may be slightly cheaper but the selection is smaller compared to the main providers.
The best value SIM card packages are typically found at the provider booths versus resellers.
III. What to Prepare to Buy a SIM Card at Korea Airports
Purchasing a SIM card at Korea airports upon arrival is a quick process, especially if you come prepared. Here's what you'll need:
Unlocked Phone – Your phone must be unlocked to use a foreign SIM card. Contact your home provider in advance to request an unlock.
Passport – Your passport will be required for SIM card registration and identification. Photocopies are not accepted.
Cash in Won – Have some Korean Won cash on hand. Not all booths may accept foreign credit/debit cards. ATMs are available at the airports.
Activation Plan – Decide if you want a data-only plan or one with voice/text. Data-only starts around 10,000 KRW ($8 USD). Voice+Data plans start around 30,000 KRW.
Travel Adapter – Korea uses Type C and Type F plugs. Purchase an adapter to charge your device if needed.
Follow these tips for a smooth Korea airport SIM card purchase.
IV. esimkr.com – An Alternative to SIM Card at Korea Airports
Instead of a plastic SIM, you can also opt for an eSIM (embedded digital SIM) in Korea. eSIMs are loaded directly onto your phone digitally.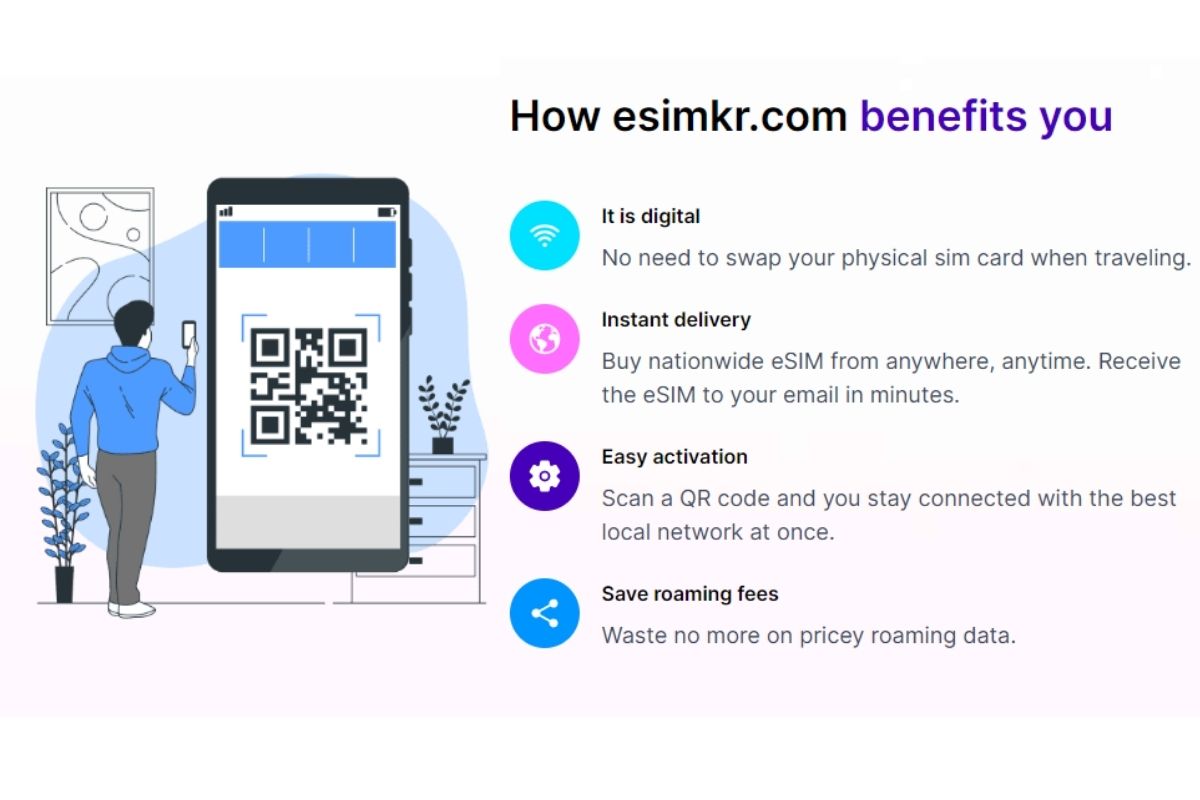 eSIMs from international providers like esimkr.com by GIGAGO offer some key advantages over traditional SIMs:
They allow you to download a wireless profile digitally without needing a physical card. This saves the hassle of visiting airport SIM counters.
It also provides more flexibility since you can easily switch between coverage plans and countries just by changing the profile, without swapping out the physical SIM.
eSIMs also allow you to use dual SIM functionality alongside your regular SIM.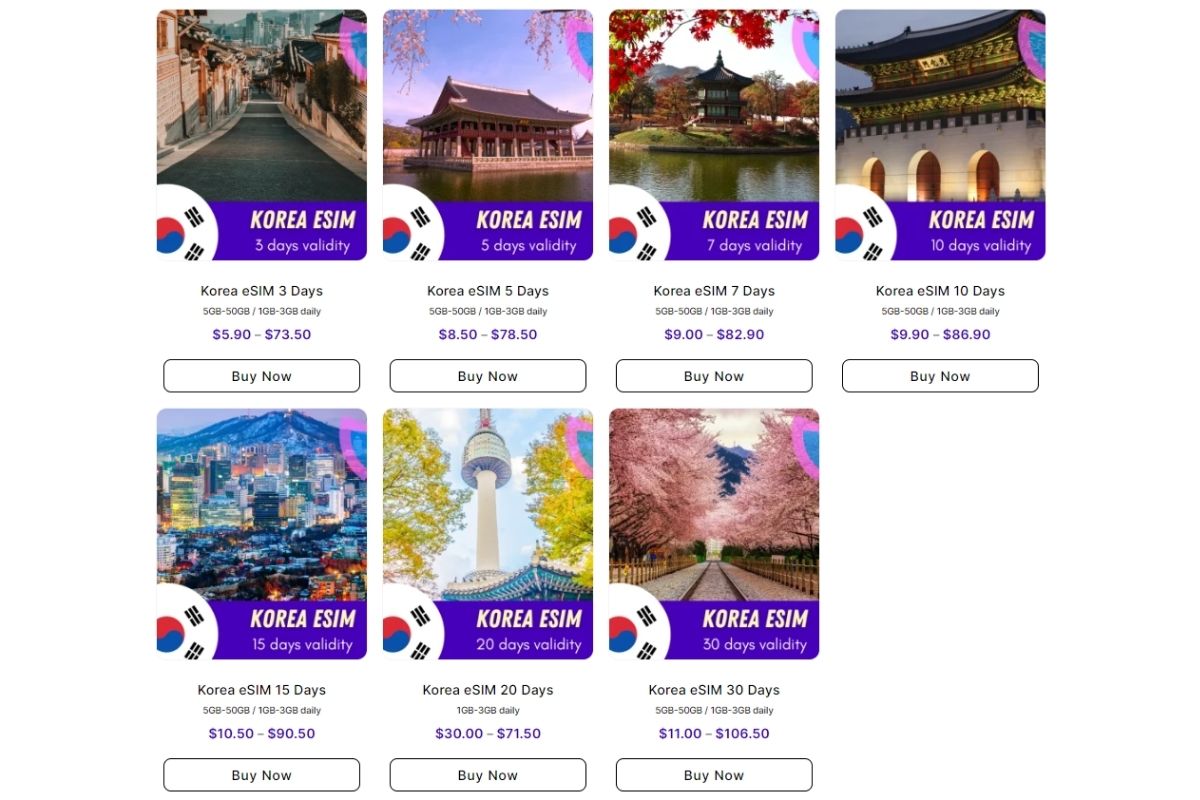 Plans on esimkr.com start as low as $5 for several gigabytes of high-speed LTE/5G data on Korea's largest carrier SK Telecom. We offer flexible pass durations between 3 to 30 days to suit different trip lengths.
Going with an eSIM eliminates the risk of losing a physical SIM while traveling in Korea. It allows seamless switching to SK Telecom's fast networks across the country without modifying the SIM card. eSIM provides a convenient digital solution for staying connected while exploring Korea.
V. FAQs about Getting a SIM Card at Korea Airports
Are Korea SIM cards only for unlocked phones?
Yes, your phone must be unlocked to use a Korea SIM card, even at the airport kiosks. Contact your home carrier to request an unlock before traveling.
How much data do I need in Korea?
Light users can get by with 2-3 GB for a short trip. Heavier users should opt for 5 GB or more, especially if you'll stream video. Wifi is widely available in Korea to offload data usage.
What's the best Korea provider for tourists?
KT Olleh and SK Telecom have the widest coverage and fastest speeds. Both offer good options for travelers. LG U+ has more limited coverage.
How long does the airport SIM card activation process take?
Provided you come prepared with an unlocked phone and passport, the activation process only takes about 10-15 minutes at most.
Can I use my Korea SIM card in other Asian countries?
Unfortunately no. Korea SIM cards only provide service domestically, not internationally. So they won't work across Asia. Purchase a separate SIM in each country.
VI. Conclusion
Purchasing a SIM card at Korea airports like Incheon and Gimpo is a quick and convenient way to stay connected during your trip. Look for provider booths like KT Olleh, SK Telecom, and LG U+ in the arrival halls and transportation centers. Make sure to have an unlocked phone, cash in Won, your passport, and decide on a plan ahead of time. With a Seoul airport SIM in hand, you'll be set to start your Korean adventure!